Portrait Paintings in Chicago, Illinois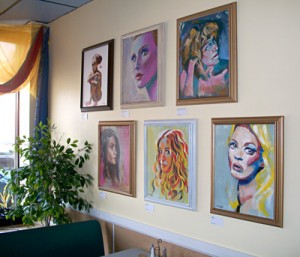 I have paintings hanging for sale from March 16th until July 20th at Global Coffee and Cargo 2915 W. Armitage Chicago, IL. Stop by this small artistic coffee shop with WiFi, a menu, and different musical and artstic events. It's a great little place and definitely a city secret that should not be kept! Stop by and check it out!!
Several of my portraits in oil and acrylic paint will be displayed there, and I will be revolving a number of pieces over the span of the exhibit. Be sure to stop by a number of times to get the chance to see everything.
Work Displayed from March 16th to July 20th
Global Coffee
2915 W. Armitage Chicago, IL