Barrington, Illinois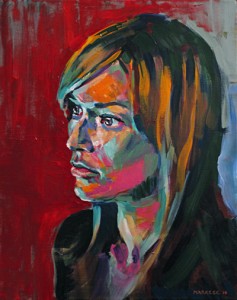 Art in the Barn will be featuring my work at their annual art show. I will be showing a variety oil and acrylic portraits as well as some figure studies and nudes.
Art in the Barn began in 1974 when a group of ten women and local artists met to develop a quality art event for the Barrington area. What began as an art show with 30 artists and 1,500 attendees has grown to one of the most unique and finest art festivals in the Chicago area with 185 artists exhibiting their work. Stop by booth and check out my work. If you are interested in commissioning a portrait, I am available to patrons in Barrington, Illinois for individual or engagement portraits in oil or acrylic paint.
Last year, over 6,500 people from surrounding communities as well as surrounding states attended Art in the Barn where they enjoyed not only the exhibition and sale of fine art, but also music and entertainment, food from a variety of vendors, children's art, and pony rides. Art in the Barn has generated more than $2.5 million dollars for Good Shepherd Hospital.
Saturday: 9:00 – 5:00
Sunday: 10:00 – 5:00
Good Shepherd Hospital
450 W. Highway 22
Barrington IL, 60010